You may have heard by now, here at Restore Chiropractic we have a mission of empowering our community to make informed health choices. That means we need to reach out to members of our community and arm them with good information about health, and what it takes to be healthy.
And we've got an exciting announcement about who we've invited into our Restore Community to provide YOU with even more good quality information about health and nutrition.
We would like to introduce you to Kathi Bratberg RN, M.S., CNP who is a Board Certified Holistic Nutritionist. She has moved into a space within our office of Restore Chiropractic Ralston.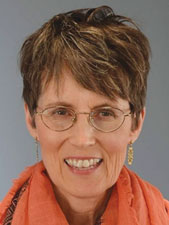 We are excited about this opportunity because Kathi shares the view that health is the most precious thing we have – and we have to put active work into taking care of all parts of it.
Kathi works with people struggling with weight gain, fatigue, metabolic syndrome, autoimmune disease, and thyroid disease (to name a few!) and helps evaluate your dietary habits and provide you with guidance and suggestions on ways to improve your health through the foods you consume. Kathi is a great source of knowledge and helps to weed through possibly conflicting information on the internet and provides a step-by-step guide for your specific nutrition.
We are excited to provide you with this great quality resource right here in our office! If you know us at all, you know we are extremely choosy about who we provide as a resource and more so, whom we invite into our office – because this is a first for us! But we feel that you will enjoy Kathi and the knowledge she provides as much as we do!
And she's offered our Restore Chiropractic Community a special offer on her consultation services. As a member of the Restore Community, if you are interested in an introductory evaluation — this is for you! This includes:
One office visit consultation at a reduced rate of $45.00

Simple recommendations for nutritional changes

Review of current supplements
To communicate directly with Kathi, here is her information:
Kathi Bratberg, RN, M.S., CNP
Eat Well Nutrition & Wellness